The action "Follow a Twitter Profile" is available under the Twitter actions. Once clicked, it will create a form where you can insert the profile handle.

The Field Username is the Twitter profile handle of the user.
Once a user subscribes to your giveaway, they will be able to follow the Twitter account once they have authorized your Twitter app.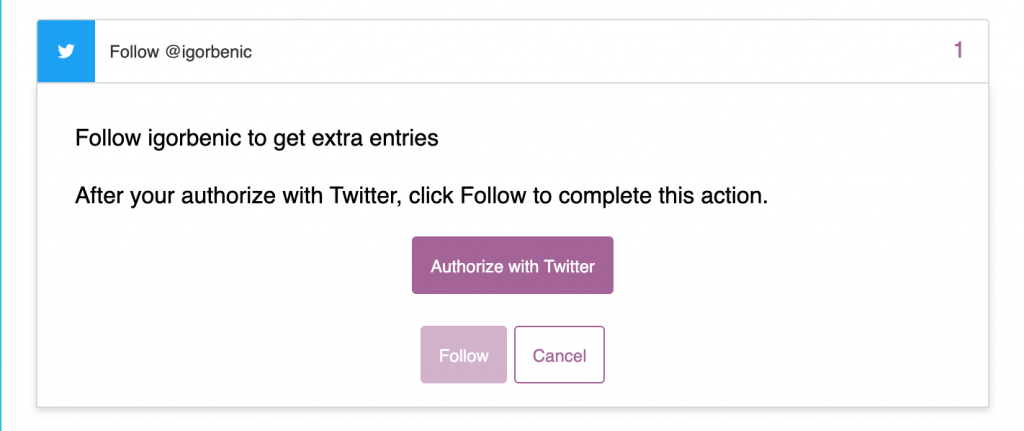 Once they have authorized, they will see the "Follow" button available for click.

To use this action, you will need to activate and configure the Twitter Integration.